Insurance related projects
Cees van Dijk, Senior Director Product & Development, Audatex Switzerland

The Helmes team truly understand our business and its requirements. They ask the right questions
No 1
Helmes is the no. 1 development partner of Audatex.
In 2014
The project turnover surpassed has 2 million EUR. Over 50,000 man hours of work.
Audatex is the only global claims solutions provider serving the automotive industry, providing end-to-end claims solutions that connect insurers, repairers, vehicle manufacturers and other parties in the claims supply chain.
In addition to its prominent position in the automotive claims sector in the United States, Canada and more than 45 other countries, the company's growing footprint extends to automotive-related financial services markets.
Audatex's level of satisfaction with Helmes is high, cooperation is growing and Helmes is pleased to be working with a client who has high quality criteria.
Audatex
Audatex provides solutions to insurance, assesors and vehicle repair industries, to handle claim settlement as efficiently as possible. The owner of the brand employ over 2000 people in more than 60 countries across 6 continents and have a global network of over 75,000 customers.
subsidezed
European Regional Development Fund

Core bank information system, that covers an entire range of banking activities, including internet and analytical banking
Current users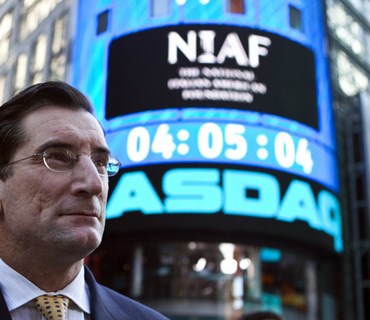 NASDAQ OMX Group
The NASDAQ OMX Group, Inc. is the world's largest exchange company. It delivers trading, exchange technology and public company services across six continents, with approximately 3,600 listed companies
Danske Bank
The Danske Bank Group, headquartered in Copenhagen, is the largest bank in Denmark and one of the leading financial enterprises in northern Europe.
SEB Banking Group
Skandinaviska Enskilda Banken AB is a Swedish financial group for corporate customers, institutions and private individuals with headquarters in Stockholm, Sweden.